By Makers Gallery.
It's hard to believe it's already Christmas time. 2020 certainly threw a spanner in the works, forcing us to operate differently and try things we perhaps wouldn't have done otherwise. We ran a series of online and onsite small-scale solo exhibitions as part of Interim Conversations, unfortunately without our beloved opening event nights, but we have our fingers crossed for them to return in the coming years. We've housed a huge collection of incredible work, all with different stories and personalities, most recently from Moraig McKenna, Ever Ceramics (Jules C), Daniel Garretson, John James, Avi Amesbury, Yoshi Takahashi, Cathy Keys, Joanne Braddy, Russell French, Megan Puls, Julian King Salter and Roshni Senapati. With times being tough and as we've had to limit visiting capacity, we still have many works from these artists sitting in the gallery waiting for new homes this Christmas. We'd really appreciate it if you could take a moment to have a look at our online store.
You may have noticed that this year we shifted our focus to operating online. We hope you love the look of our website and the gallery's professional photography by Tony Webdale. Did you know Tony is also the man behind our website?
Recently, we also ran a few of our postponed workshops when it was finally safe to do so and organised an exciting 2021 workshop schedule at Black Sheep Coffee for between February and June. For that person in your life who loves the gift of an experience, we can pre-arrange a spot. Message our social media or contact Stephanie 0417 886 185 to find the perfect workshop experience to gift this Christmas.
We also have gift cards which can be used across the entire range of work on our store.
As for the friends, colleagues, clients, neighbours, Secret Santas and family who like special things, please read on for our 2020 Christmas gift guide.
John James Treat Box
A sweet gift for under the tree paired with a selection of their favourite treats… or put it straight onto the Christmas table full of rum balls and chocolate biscuits.
Price: $40.
Where from? Makers Gallery, Clayfield. Open as a one-stop-shop for Christmas gifts and stocking stuffers every Wednesday in December leading up to Christmas between 10am and 3pm. Works from John James have been loaded onto the online store, so you can also buy the Treat Box here.
For the Nature-lover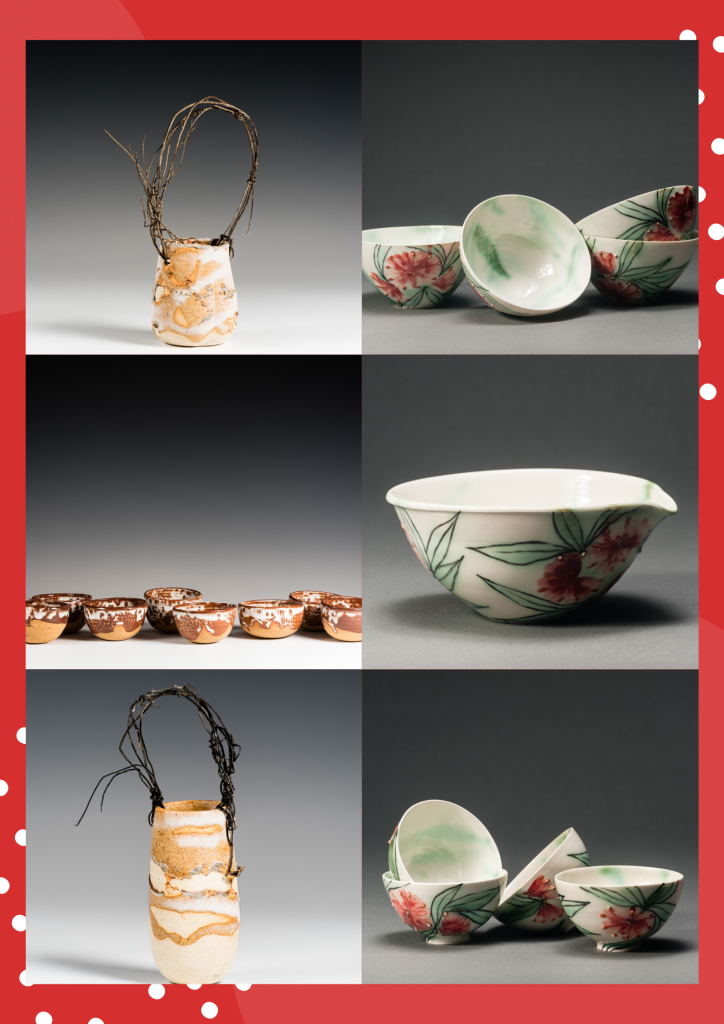 Unique pieces inspired by nature made by Lyn Bates and Shannon Garson.

Price: Baskets by Lyn Bates (pictured above, left column) $120, bowls $50. Wheel-thrown porcelain bowls by Shannon Garson (right column) $70 – $90, piece with pouring lip $180.
Where from? On-site at Makers Gallery and online — we have made separate pages for Shannon and Lyn.
Laura Pascoe Shots
One for you and one for your friend so you can enjoy a drink together. Could this be the grown-up version of a friendship bracelet?
Price: $75 for the pair.
Where from? Makers Gallery on-site and online.
Stocking Stuffers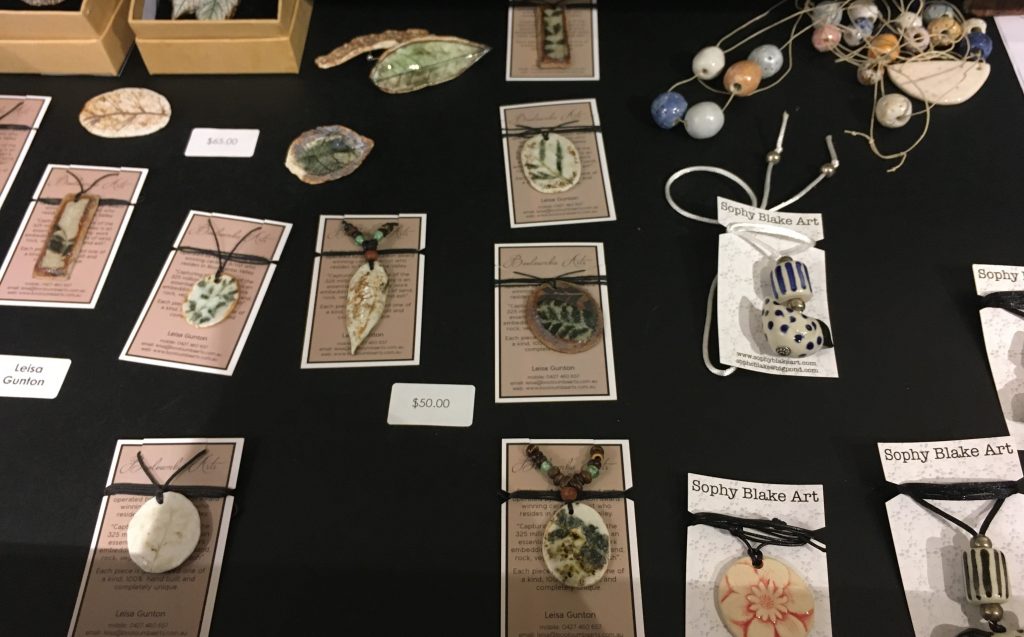 There's a big drawer of wearable gifts for you to dive into at Makers Gallery.
Prices vary.
Where? These gifts are best visited in-house at Makers Gallery or you can contact Stephanie on 0417 886 185 or info@makersgalleryaustralia.com to discuss your options.
Daniel Garretson Amber Jug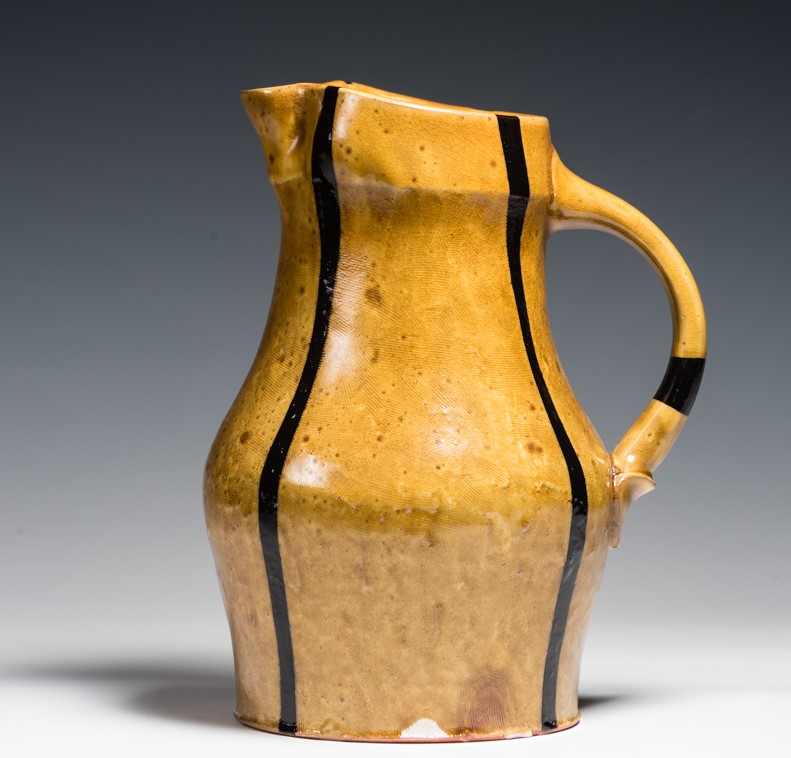 We envision this jug full of Mango Daiquiri on a summer evening (who wants Stephanie's recipe?) or bearing a generous serve of brandy custard for Christmas pudding.
Price: $80.
Where? Makers Gallery and online. Daniel Garretson's striking pieces start from $30.

For the Teacher or Nurse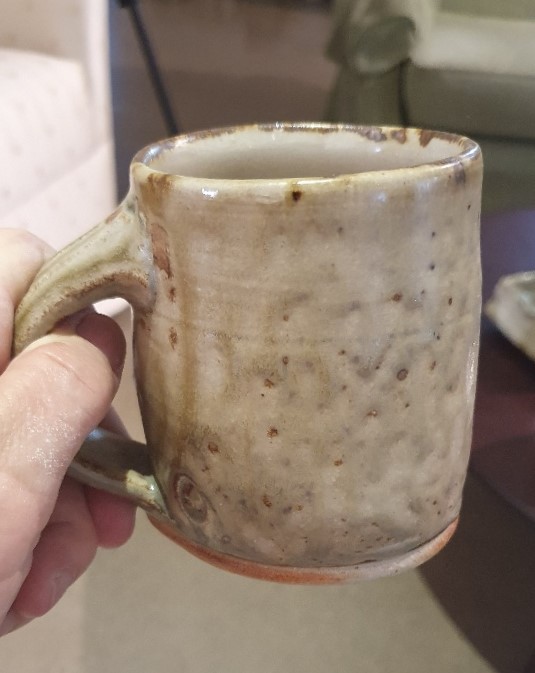 A mug by John James. A vessel for strong coffee that will get them through to midnight and beyond.
Price: $80.
Where from? Makers Gallery on-site and online.
Suvira McDonald Wood fired Bowl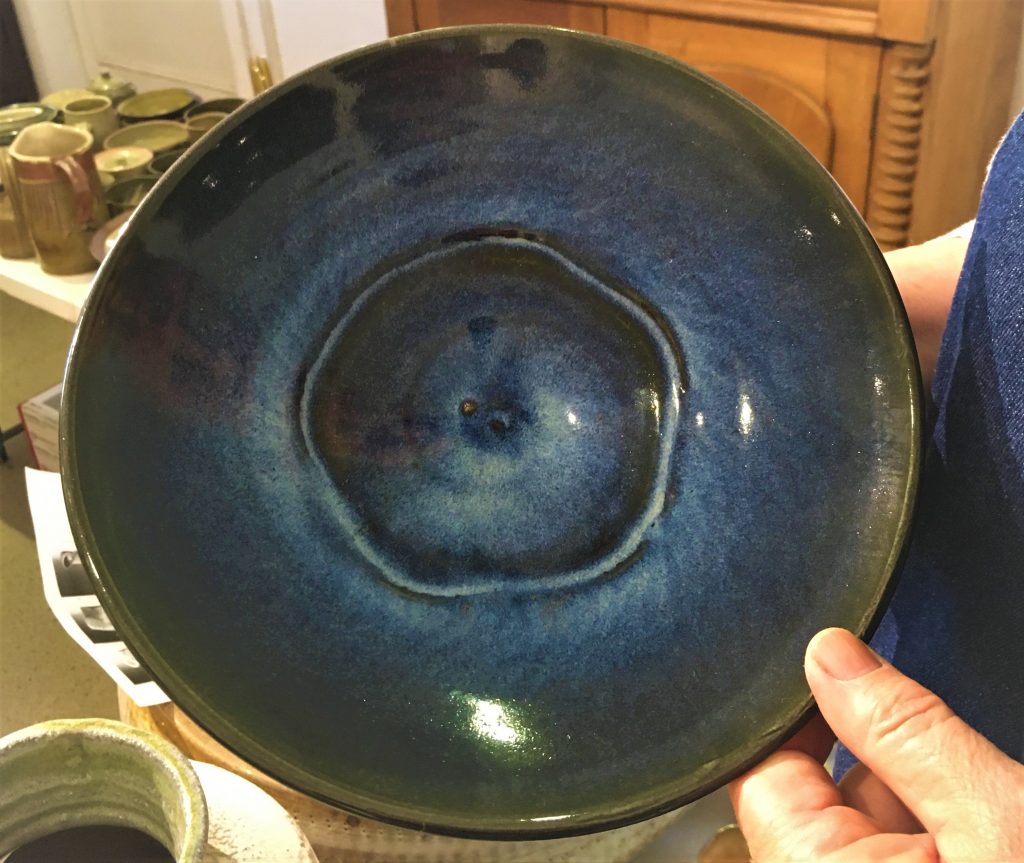 It's like staring into the universe with dinner.
Price: $75.
Where? On-site at Makers Gallery and online here.
Porcelain Tableware by Avi Amesbury
Saucers with black and white slip and sgraffito decoration. Who wouldn't love to get these for Christmas?
If you're overseas buying for an Australian friend and you've missed your mail date, let us know. We can arrange for gifts to be delivered in time for Christmas and we're more than happy to add tea and a personal note. Just say the word.
Price: $70.
Where from? Makers Gallery on-site and online. There are many lovely pieces in Avi Amesbury's collection to choose from.
Very Special Gift Sets by Sandy Lockwood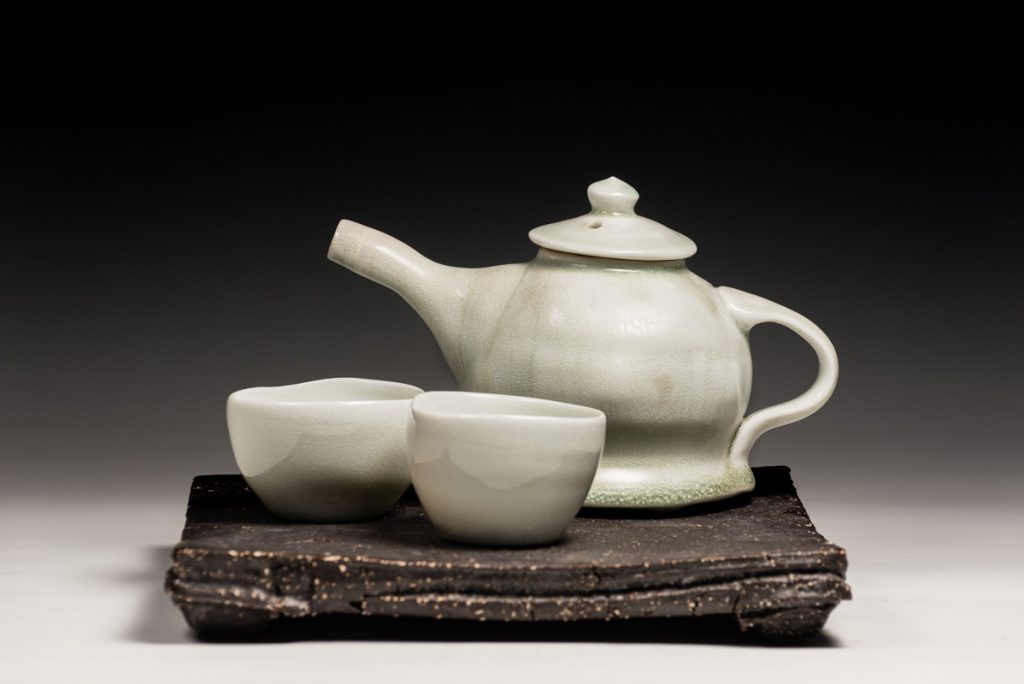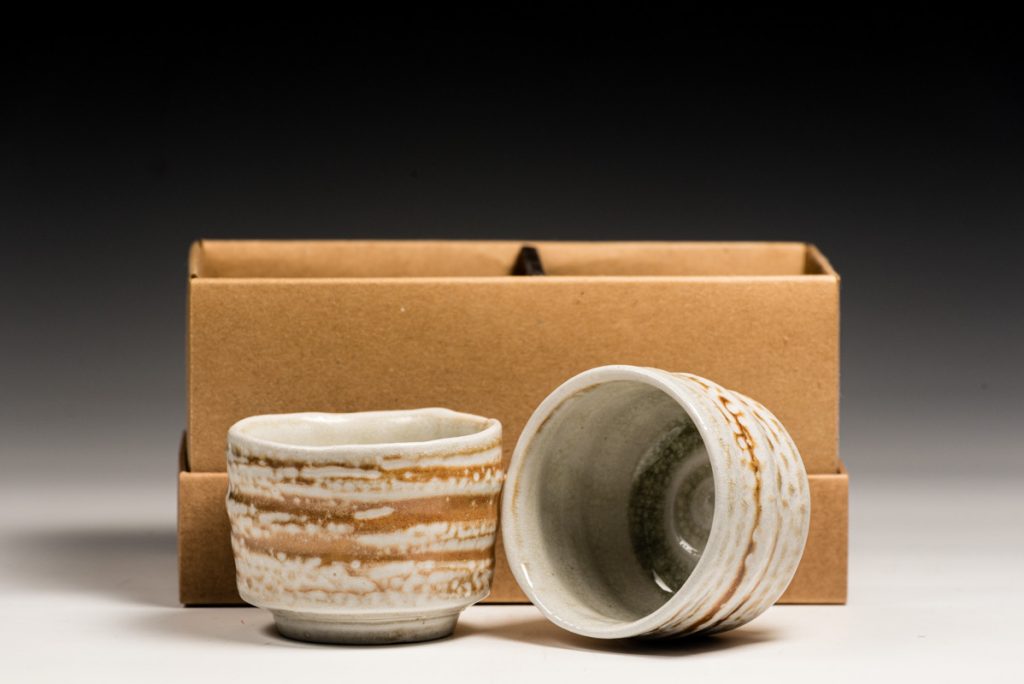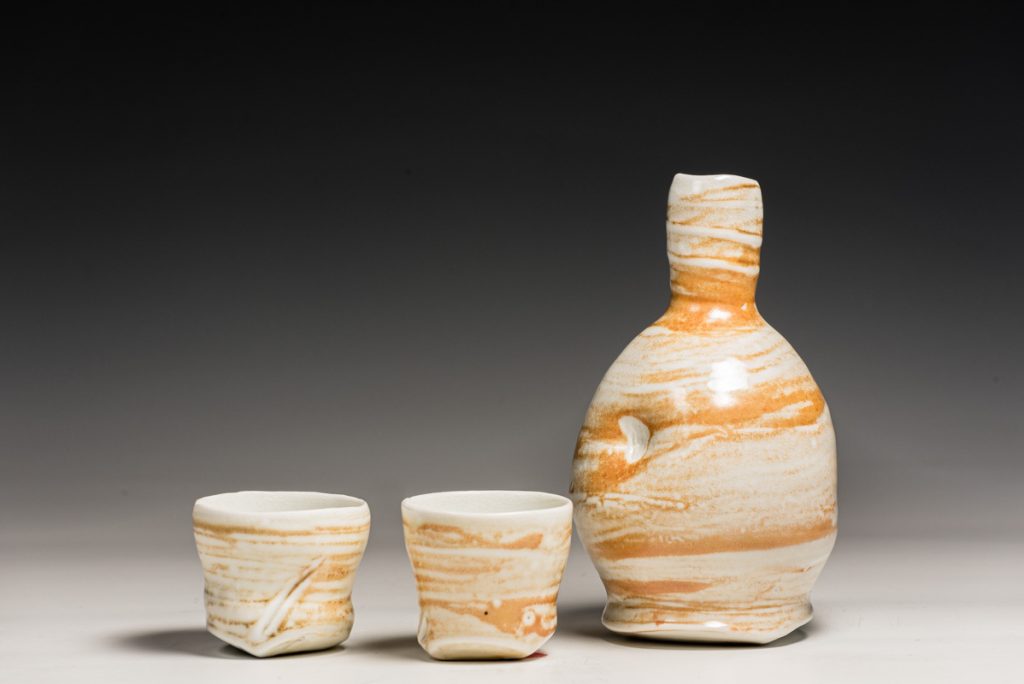 For the whiskey, green tea or sake-drinkers in your life.
Price: Whiskey cups in a box $140 available here. Woodfired and saltglazed green tea set with black stoneware stand $580 here. Sake set $260 here.
Holiday Reading
We stock The Journal of Australian Ceramics. It's great slipped into a stocking or under the tree paired with a handmade mug (made by a real person!) and a box of your loved one's favourite tea.


We hope you like our gift ideas. If you're shopping on our online store, you're welcome to contact us about adding special gift wrap or a personal note to your order. We'll also be open every Wednesday in December leading up to Christmas between 10am and 3pm if you'd like to drop in. The address is 53 Jackson Street, Clayfield in Brisbane. It's quiet, there's no shopping centre crowds and street parking is free. Please just let us know you're coming 0417 886 185.
Happy holidays from the Makers team!
Blog post not sponsored.