Product photography by Tony Webdale (in-house photographer and all-things-website at Makers Gallery).
Did you see Lucy Be's work on Makers Gallery's socials August this year? This is the first time Lucy Be's nostalgic and whimsical pieces have been housed at Makers Gallery. It was an Instagram discovery…love at first sight between @lucy_be.ceramics and @makersgalleryaustralia. Many of the pieces didn't stay in-house for long, with most of them selling quickly and going to new homes. Check the online store to see what's still in stock. At the last headcount, two lovely pieces were still available.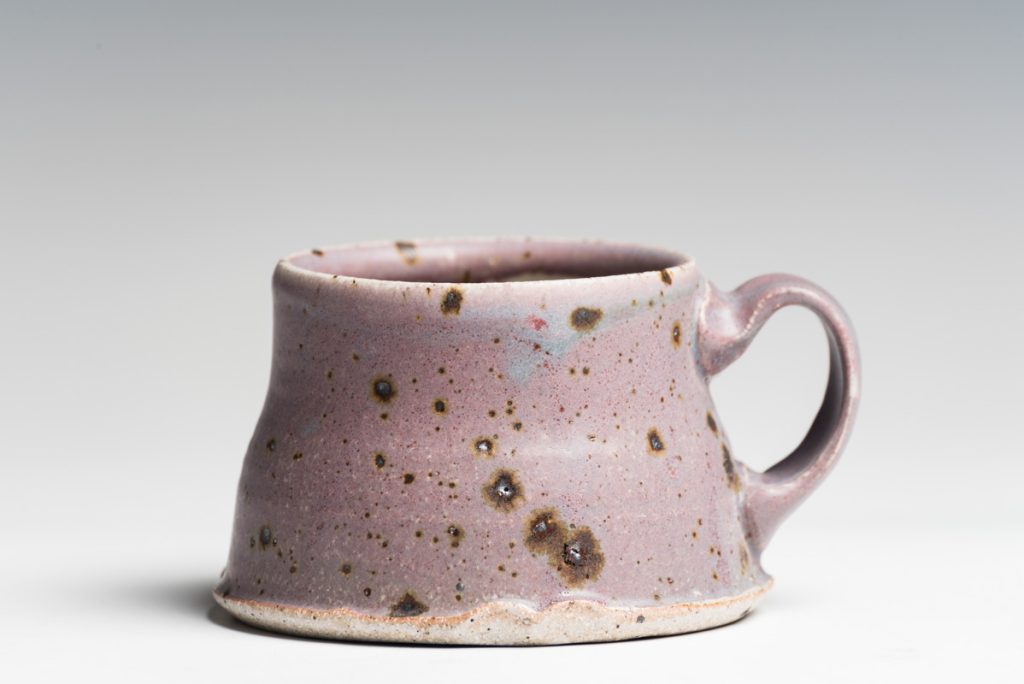 Introducing Lucy Be. 
Occupations: 
Full time potter, and pottery teacher. Currently I am teaching beginners and intermediate courses and a few glaze workshops every now and then.
Where did you grow up? 
I grew up mostly in Cape Town, South Africa, but have moved between SA, the UK and Australia for most of my life.
Where has ceramics taken you? 
Everywhere. I studied Ceramic Design (BFA, Hons) in London, and then went on to assist many potters in England, South Africa and Italy. I eventually landed up in an apprenticeship back in the UK.
During that time I was introduced to many different approaches to clay and that has been a defining factor in how I make pots.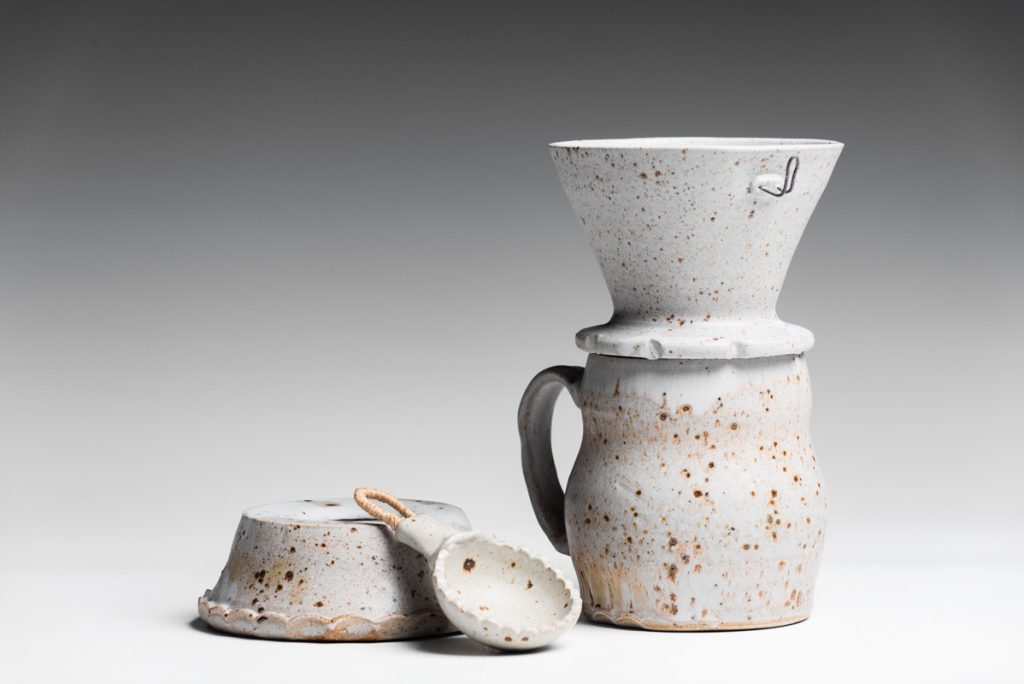 Where are you based now? Why there? 
I am currently in the Northern Rivers, Australia. My family have lived here for a while and I moved out here in early 2020 (the same day that Covid hit) to set up my first solo studio.
How long have you been in practice? 
Since I was 21, so 8 years.
What area do you specialise in? What materials are your favourite to work with? 
I like to make functional tableware because bringing the pots into my everyday is where I appreciate and enjoy them the most. I work with a stoneware body and love adding elements of wood or wire to the finished pieces. I like how these additions allude to a sense of timelessness in an object.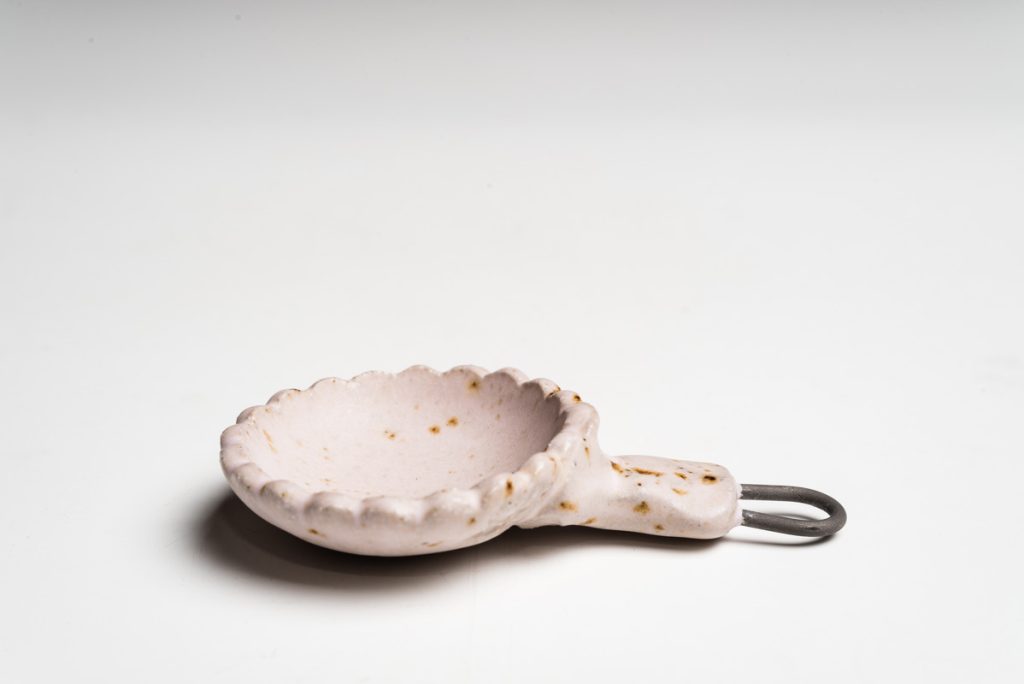 From where do you draw inspiration? 
When I was a child, I used to build doll houses out of cardboard and empty toilet rolls. I would carefully curate these scenes in which my dolls would enjoy a tea party or a social gathering. I would become completely immersed and transferred to the magical realm of play. When I approach my pots, it often stems from the same place. Through making sets of objects which accompany one another and curate the experience, I feel that excitement all over again.
Over the last couple of years I have started to draw inspiration from looking at objects which belonged to a different period and were often not made from ceramic. Perhaps an enamel kettle, or a silver tea set. I appreciate the rich history within these and enjoy re-interpreting them into my own versions.
What/who has played an important part in your journey? 
Having the opportunity to learn from a varied group of potters has been invaluable. Certainly Sabine Nemet and Nic Collins whom I apprenticed with had a long lasting impact. They taught me how to become a potter, in every sense of it.
Being a studio technician taught me about the everyday management of a studio, as well as teaching and fostering community.
What do you enjoy most about working as a Maker? 
Bringing ideas to life. How it has taught me about process, and how not everything works the first time round. I have learnt patience and persistence.
Do you have a particular goal you'd like to achieve in the next couple of years? 
Yes, many. I am planning to build a soda kiln, potentially fired with wood. I learnt all about wood firing and specifically soda firing during my apprenticeship.
I am also undertaking a bit of research into microcrystalline glazes and experimenting with downfiring, so let's see where that goes.
In terms of pots, I am currently making large elaborate tea sets inspired by the 18th century silver versions. More info on this to come soon, I like to keep ideas close to my chest until I feel confident enough to share them.
Looking further into the future, I am applying to do my Masters program in order to enrich my pottery, but also to teach at University level.
Why are you excited to be showing at Makers Gallery for the first time? 
I have long admired the Gallery for the standard of pots which are shown. It is an incredible opportunity for me to sit alongside particular makers whom I have looked up to for many years.
As at the time of this blog being published, two pieces are still available on the online store: a wheel-thrown teapot with slab-constructed details (stone and iron added to the clay to create a varied surface, and wooden handle made from West Australian Jarrah) and a tea/coffee scoop, slab constructed with the addition of high temperature wire (stone and iron added to the clay as with the teapot). View Lucy Be on the online store and follow Makers Gallery on Instagram for updates.
Makers Gallery provides free delivery in Metro Brisbane, postage anywhere and a pay as you go system.
If you've bought work from us, please get in touch with pictures. We love to check-in beyond the sold sticker and share pictures of works in their new environment, with anecdotes on how the journey is going.