John James first featured on the Makers Gallery blog in April 2017 as part of Beautiful Table and again in December 2017 for SALON. I have now moved the interviews out of the archive and onto the new blog space. They can be found under From The Archive: John James in SALON and From The Archive: John James, Beautiful Table.  
With all that has happened this year, it was necessary for us to scale back our typical programming and move towards smaller-scale solos. We've named this interim period Interim Conversation. John James' new body of work has arrived and is being shown as a part of this series at Makers Gallery, 53 Jackson Street, Clayfield, Brisbane. COVID-safe measures have been put in place in the gallery and you're invited to schedule a time with Stephanie to view John James' work in-person. Alternatively, you can view the body of work online and if you fall in love with something, you can pick it up contact-free from our dedicated pick-up zone. Makers Gallery also delivers both Australia-wide and internationally, and we have a special gift lined up for whoever is our next international customer (from a country we haven't yet shipped to). 
This year, we've continued our mission to grow value and appreciation for contemporary ceramics through showing unique combinations of materials, skills, techniques and knowledge. John James' work completely embodies all four of these things, so it's a joy to have his work in the gallery. We're long-time admirers of John, his incredible wood fired works, his commitment and his passion, and we also greatly appreciate his unwavering support of Makers Gallery.
Makers Gallery is currently home to 71 beautiful pieces by John.
John's interest lies in creating wood fired tableware made from material local to his home near Warwick in South East Queensland. John James says of wood firing, "it's exciting, it's unpredictable and it's capable of taking the fired pots to another level of beauty and complexity. It can be the heavy ash deposits from anagama-type firings or it can be the more subtle changes from the atmosphere inside a kiln being fired with wood.
When wood is burned there are many volatile materials released in addition to the ash and these act in a similar way to the volatile salts in a salt or soda firing, reacting with the surfaces of the glazes and exposed unglazed parts of the pot.
The design of my kiln means I don't get a lot of direct ash onto my pots but the wood firing still leaves its mark. Unglazed parts of the pots are toasted in various shades of reds and browns though to almost black depending on the clay body or the slips that have been applied to it. The use of different slips based on various local clays and rock dusts are an important part of my work and I am always testing newfound materials for this. These slips also dramatically alter the ash glazes that are applied over them. The glazes are softened and fluxed by these volatile chemicals being released from the wood, while the constant cycling from oxidizing to reducing atmosphere impacts the colour of the glazes. Stoking the kiln when it is coming up to temperature, the crackle of the wood igniting, the smell of the fire, and the anticipation of what the fire has done to the pots inside, it is a time when you have committed months of work to the final step in its making. It's a special time."
We asked John for some further insight into his practice.
What notable sensory experiences have you had while making?
When I am making pots, I enjoy the solitude and rhythm of working on the kick wheel. Quiet and no buzz of motors. Having to glaze my pots at leather hard means I am thinking the pot through from making to glazing without interruption. This helps me focus on what I am trying to achieve with the pots. The wood firing is special for me and I like to do it on my own so I can concentrate. It is the culmination of all that work so there is tension but also great expectation. Sitting listening to the fire and judging when to restoke the fireboxes and watching the kiln slowly gain temperature with the ever-present thoughts of what this firing will deliver. This is always special.
What is surprising or interesting about your use of Diatomaceous earth? 
Diatomaceous rock or earth is a sedimentary rock that formed back in geological time from the skeletons of plankton-like animals called Diatoms. The word dynamite is because Diatomaceous rock is used to stabilise the explosive.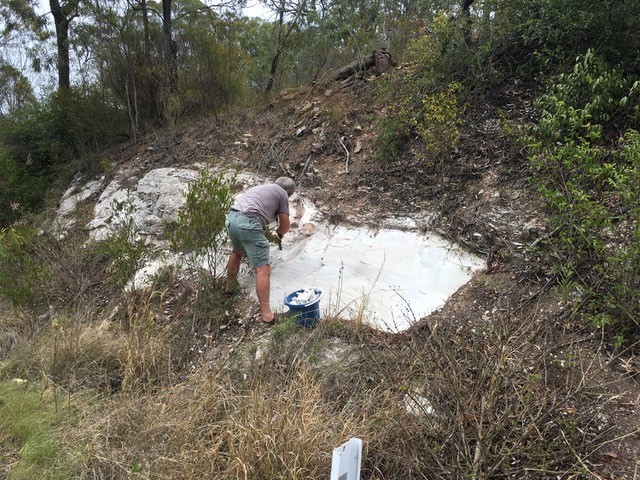 It is almost pure silica and therefore can potentially replace other forms of silica in glazes and clay bodies. Two properties of interest to potters are one, it is amorphous silica (as is opal) as opposed to crystalline silica in quartz. This should mean it will react with other glaze materials more readily without the need for super fine milling for glazes such as the Japanese Nuka glaze.
Two, it absorbs water then shrinks as it dries much like clay. It is used in cat litter for its absorbent properties. This is exciting for me as all my glazes must be formulated to shrink, as they are applied at leather hard and shrink with the pot as it dries.
I have been experimenting with this, trying to get a Nuka glaze which has alluded me so far but with a bit more testing I hope to get there. In the meantime, I have found some other good glazes as I go.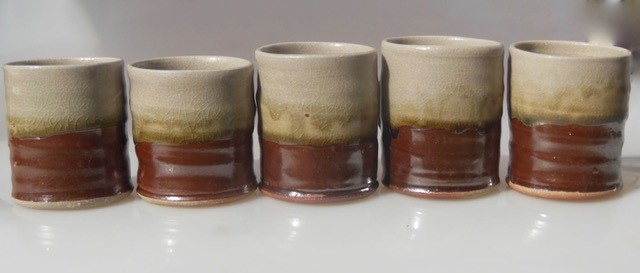 Line blend with increasing Diatomaceous rock form right to left. With careful observation it can be seen that the righthand glaze is more crystalline and more matte, and the glaze becomes progressively more shiny and fluid as you move to the left.
What in your latest work or process was learned from your time as a Biologist? 
I have a love of the natural environment which started in childhood. It is reflected in my pots as they are totally made from local materials. The thought that I can collect local clays, rocks and wood ashes and from these make useful and hopefully beautiful pots, I find amazing and compelling. Potting in this way, I hope produces work that is truly of place and it is up to me to do this justice. My scientific background helps me with understanding the materials I am using and how to systematically test them.
On our property we are trying to regenerate some areas of the local dry vine scrub to bring back some more of the native birds. The "bush vine pattern" that I use on some pots is inspired by this vine scrub.
Do you have hopes for how, where and for what purpose your works will be used? 
As long as they are used and enjoyed. Functional means the pots are handled and this is where the conversation with a pot really happens. I think that it is nice that over time a particular pot becomes linked to a dish and that you go looking for it when you cook this dish. It adds another level of enjoyment to it. Likewise with your favourite coffee mug and breakfast bowl.
I got the sense from our previous interview that cooking is a passion of yours? Do you have a signature or meaningful dish you cook that you can tell us about? 
Yes I like cooking – all sorts of food.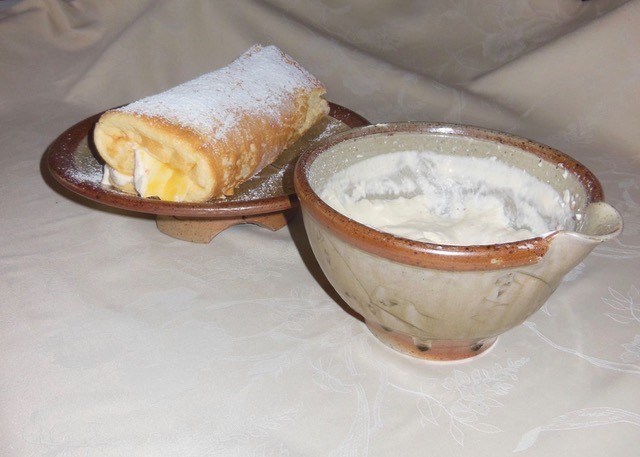 I built a wood fired pizza oven which is great when we cook for a crowd. Christmas is usually 20-plus and we can do a full roast with roast veggies comfortably with the oven, and it does it so well.
What special works do you have in your home?
We use pots from Ian Currie, Gwyn Piggot, Ian McKay, Richard Batterham, Mike Dodd and many more and we love using these. I think it helps inform you as to what makes a functional pot a good pot. I delivered pots to Stephanie the other day and she and friends were having morning tea. The table was covered with handmade pots and was great to see.
What outcomes have arisen from your experiences in 2020? Where do you hope these will take you moving forward? 
More making, more testing, more firing. More of the same but different – it is always evolving and there is always more to explore and learn.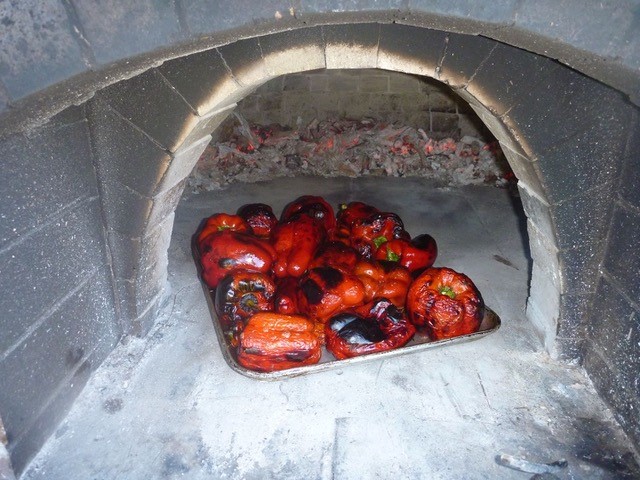 John James' work as part of Interim Conversation is onsite now at Makers Gallery with responsible viewing measures in place. We have a 'Conversation Couch' set up for your comfort.
Viewings are available Monday to Saturday 8am to 6pm by appointment. Call 0417 886 185 or message Stephanie on Makers Gallery's socials.
Featured pieces: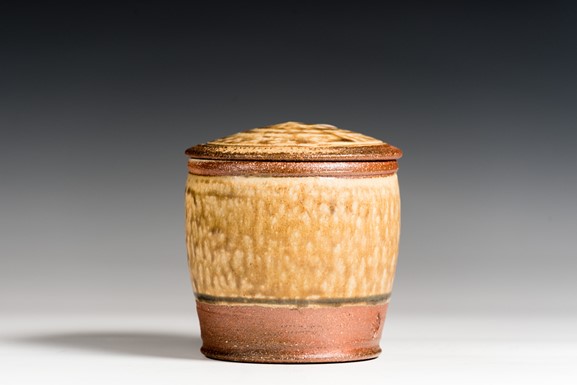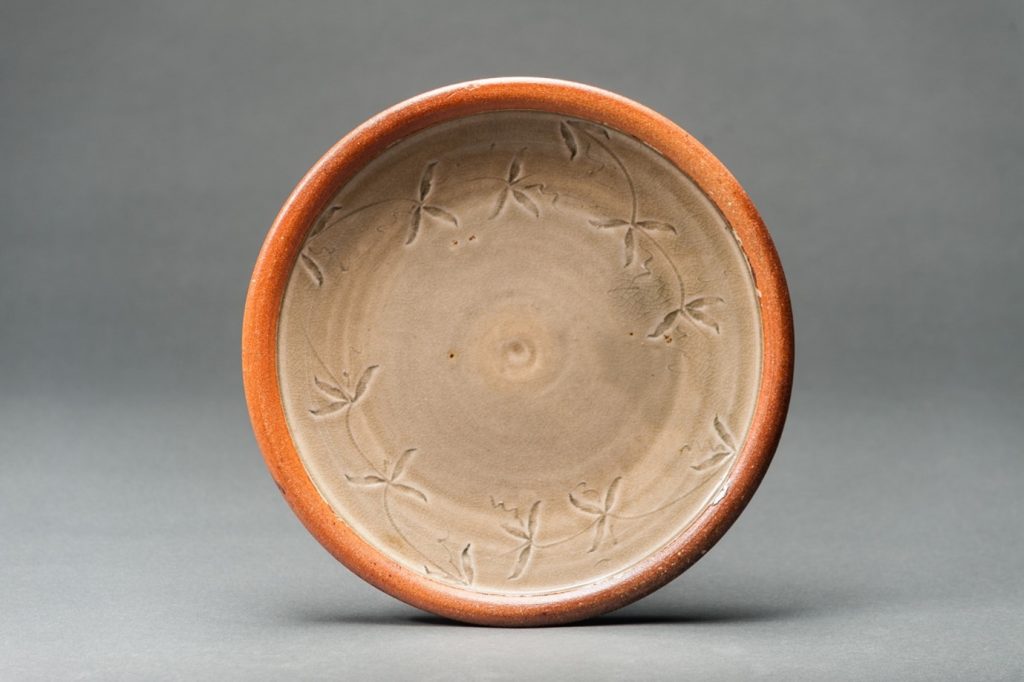 Online store images by Tony Webdale.
Other images supplied by John James.