Julie's work featured in A Series of Solos at MAKERS GALLERY in 2017.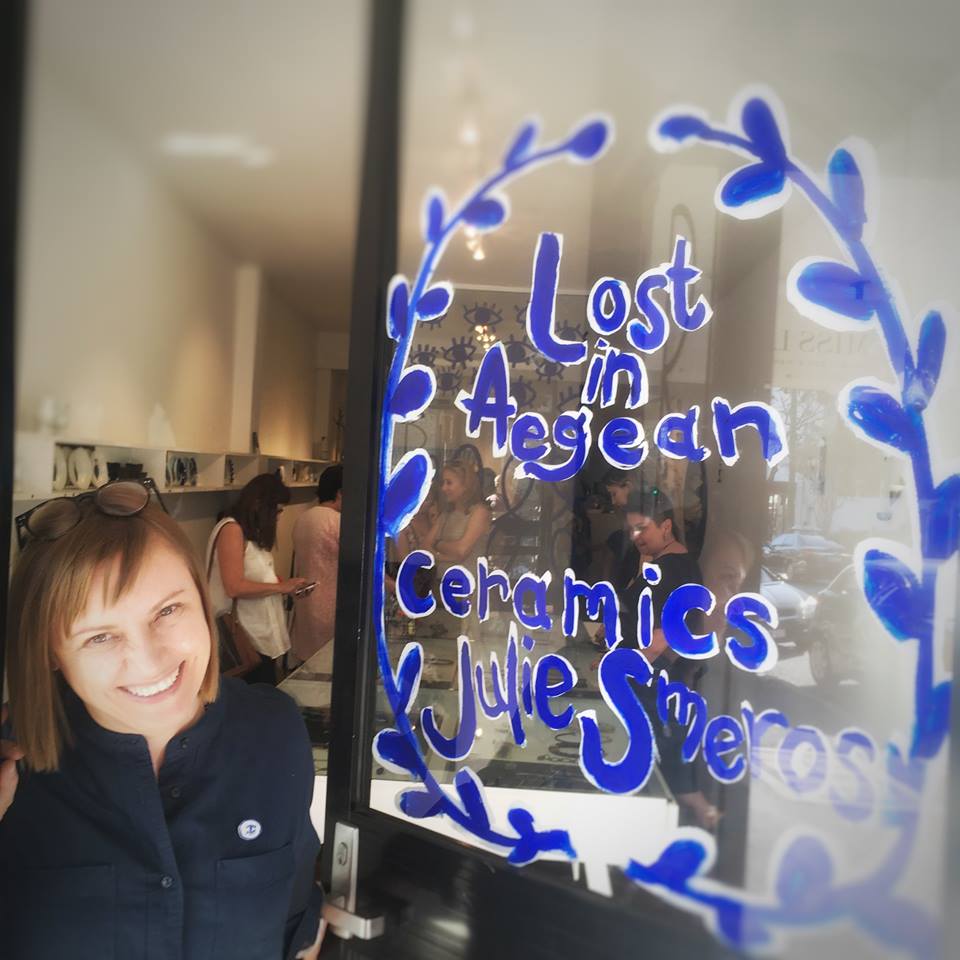 Name: Julie Smeros.
Occupation: Currently working as a jeweller at Ari Jewellery.
Location: Brisbane.
Training: Had taken a semester of ceramics at Sydney College of the Arts. Started again in 2013 at Clayschool with Ray Cavill.
Where are you from?
Sydney. Lived in Japan for 7 years [and in] Dubai for 4 years.
What area do you specialise in?
Enjoy hand building and slipwork.
What materials are your favourite to work with?
Enjoying working with Porcelain at the moment. I tend to gravitate towards cobalt.
What do you enjoy most about working as an artist?
Always learning and exploring.
Best experiences you've had as an artist: I was shortlisted for a decanter competition at Gallery Klei. Had a solo show in November 2016 at Ari Jewellery "Lost in Aegean".
From where do you draw inspiration?
My ancestry and travels. When I was 10, I was fortunate to travel to Greece with my uncle for 4 months. We must have visited every museum in mainland Greece. It was on this trip that I learned to speak Greek. During the many hours we spent driving, we would talk about history, current events and the world of politics. A lot of my work references these conversations.
---
View Julie's work on the MAKERS GALLERY website.